Facebook
Twitter
Flipboard
Print
Email
close
Video
Fox News Flash top headlines for March 1
Fox News Flash top headlines are here. Check out what's clicking on Foxnews.com.
The United States has had its fair share of strange legislation in its existence thus far.
This includes an age limit on those who use playgrounds in Kansas, a prohibition on masked groups in New York (until the COVID-19 pandemic changed life as we know it) and a ban on using ferrets as hunting animals in West Virginia.
Here's part three of Fox News Digital's list of the most bizarre and interesting laws in America — from Alabama to Wyoming.
AMERICA'S ODDEST LAWS INCLUDE RULES AGAINST DRESSING AS NUNS, EATING FROGS AND MORE
Many of the laws on this list have stood firm and are still in effect, while a few others have long since been repealed.
Also, some laws may not be exclusive to just one state.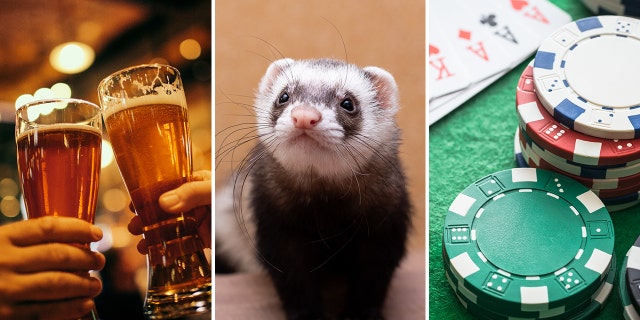 The U.S. has had its fair share of weird laws, including a law against drunkenness at the airport, a hunting ferret ban and a rule against no gambling at the airport. Check out these and more odd, surprising laws! (iStock)
Continue reading to learn about an odd law in your home state!
Alabama: Don't dress as a member of the clergy (unless you are one)
A criminal code in Alabama states that no person shall pretend to be a minister of religion or any other member of the clergy (nun, priest, rabbi).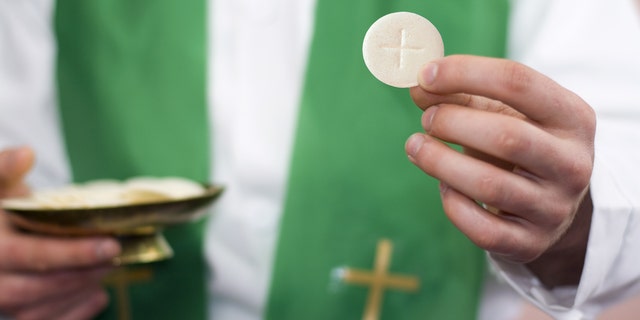 In the state of Alabama, do not dress as a member of the clergy — unless you're willing to break the law.  (iStock)
If the law is broken, the person is guilty of a misdemeanor.
The punishment, according to Alabama code Title 13A, is "a fine not exceeding $500.00 or confinement in the county jail for not more than one year, or by both such fine and imprisonment."
Alaska: Do not operate motorcycles or loud power tools at night
In Fairbanks, Alaska, it's illegal to operate or use loud instruments between 11 p.m. and 7 a.m., according to the city's code of ordinances Chapter 46, Article II, Sec. 46-42.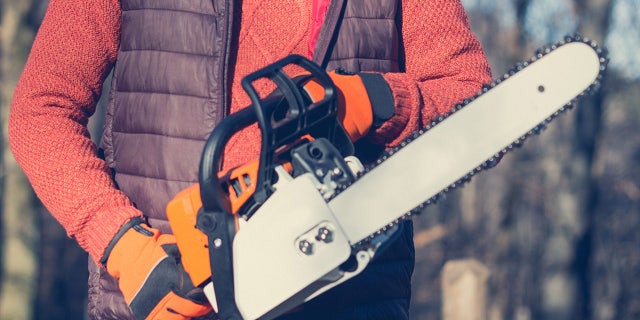 In Fairbanks, Alaska, think twice before you ride a motorcycle or operate a noisy power tool after 11 p.m. and before 7 a.m.  (iStock)
This includes "a pile driver, pneumatic hammer, bulldozer, road grader, loader, power shovel, derrick, backhoe, power saw, manual hammer, motorcycle, snow machine or other instrument, appliance or vehicle which generates loud sounds or noise, after having been informed by another that such operation or use is disturbing the peace and privacy of others," the city's code on Offenses Against Public Peace and Order states.
THESE ODD LAWS IN AMERICA ADDRESS BANNED TATTOOS, PINK BUTTER, POKER PLAYING AND MORE
Arizona: Better not interfere with a claw machine or 'crane game'
In Arizona, it is illegal to mess with a crane game, according to Title 13, Chapter 33.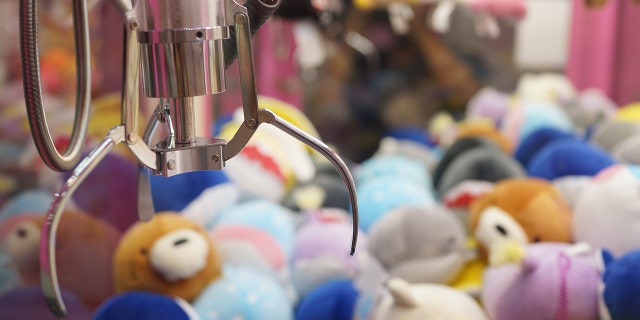 In Arizona, you'd be wise not to "alter the game" so that the "claw is unable to grab prizes, display prizes" and more.  (iStock)
"No person shall alter the game so the claw is unable to grab prizes, display prizes in a way where the claw is unable to grab those prizes, use money as prizes or award prizes in the game which are redeemable for cash or currency," the law states.
It's also against the law to misrepresent the value of prizes that a person may win in a crane game. Breaking this law is a class 1 misdemeanor.
Arkansas: Forget about beeping a horn after 9 p.m. at sandwich shops 
In Arkansas, "no person shall sound the horn on a vehicle at any place where cold drinks or sandwiches are served after 9:00 p.m.," according to Little Rock's code of ordinances Chapter 18, Sec. 18-54.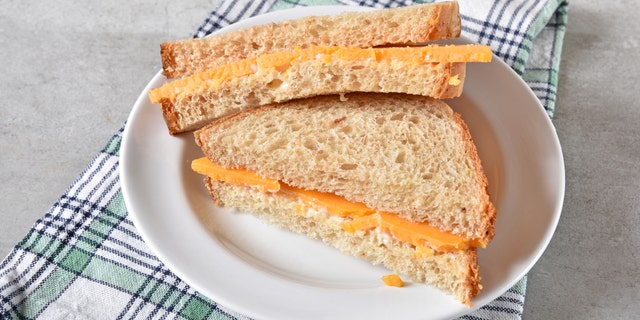 In Arkansas, beeping the horn of a car after 9 p.m. at sandwich or soda shops is out of the question.  (iStock)
In 2020, Reuters also reported on Arkansas Title 1 — which addresses the pronunciation of the state name.
General Provisions Chapter 4 on "State Symbols, Motto, Etc." states that Arkansas "should be pronounced in three (3) syllables, with the final "s" silent, the "a" in each syllable with the Italian sound, and the accent on the first and last syllables."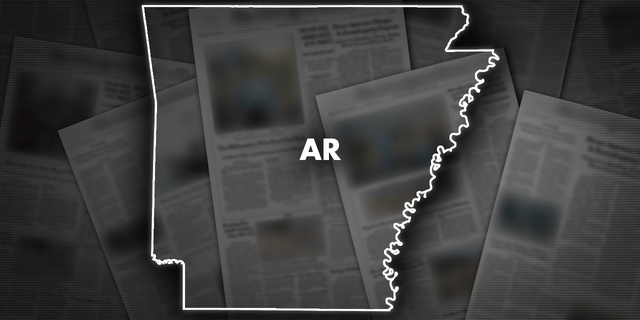 Arkansas is pronounced this way: AR-kən-saw. The final "s" in the state's name is silent — and yes, there's a law about that.  (Fox News)
"The pronunciation with the accent on the second syllable with the sound of 'a' in 'man' and the sounding of the terminal 's' is an innovation to be discouraged," Reuters said on its FindLaw page.
California: You can't eat frogs that have died in frog-jumping competitions
California's Fish and Game Code, Article 2, Frog-Jumping Contests (6880-6885), states that any number of live frogs are allowed to be used in frog-jumping contests.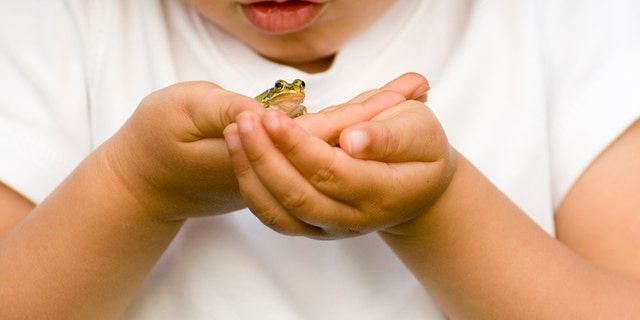 A tiny frog is held in little hands — but in California, eating the creature if it's been used in a frog-jumping contest is against the law. (iStock)
Should one of the poor creatures pass on or be killed during the competition, however, "it must be destroyed as soon as possible, and may not be eaten or otherwise used for any purpose," the law says.
Colorado: You may not use upholstered furniture outside
In the Centennial State, no person shall keep, use or store upholstered furniture outside unless that furniture is specifically manufactured for outdoor use.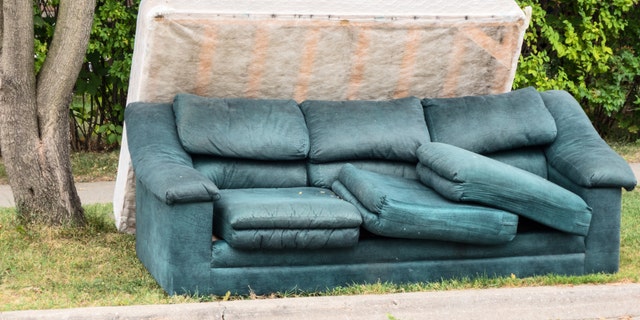 A mattress and sofa should not be kept, used or stored outdoors in Colorado unless that furniture was originally manufactured for outdoor use. (iStock)
This may include upholstered chairs, upholstered couches and mattresses in the front, side or backyard.
If the furniture is temporarily placed in an outside location in the hope of selling it at a yard sale, however, that's apparently a different story, according to Colorado's "General Offenses" under Title 5, Chapter 4, 5-4-16.
BABY NAMES THAT ARE REPORTEDLY BANNED IN AMERICA: WHAT TO KNOW
Connecticut: Don't sell 'silly string' to a minor
In the city of Meriden, Connecticut, no person shall sell or offer silly string "or like products" to a minor unless that minor is accompanied by a parent or legal guardian, Chapter 175, 175-2 states.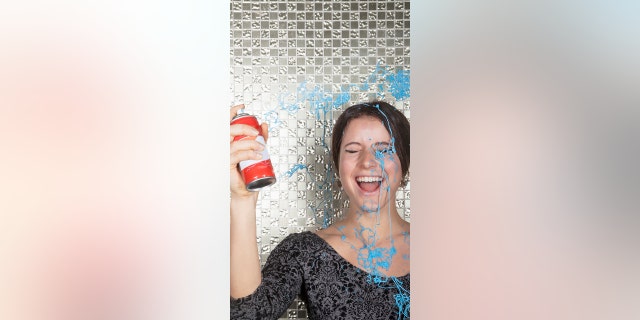 Forget about selling "silly string" or similar products to a minor in the city of Meriden, Connecticut. (iStock)
If placed for sale, these products must be in a locked case or behind a store counter.
It's also reportedly illegal to use "silly string" or like products on Halloween in Hollywood, California (Los Angeles, Article 6, Public Hazards SEC. 56.02.).
Delaware: You can't whisper or use profane language in a place of worship 
Under Rehoboth Beach, Delaware's Article IV Offenses Against Public Peace and Safety 198-23, no person may disrupt religious worship "by noise, talking or whispering, or by rude or indecent behavior, or by profane language within their place of worship, or within 300 feet of the place of worship," the law states.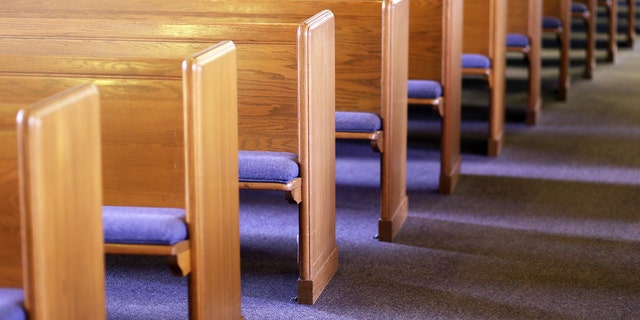 Be sure not to whisper to your neighbor or disturb the Sunday service in Rehoboth Beach, Delaware — it's against the law. (iStock)
These rules also exist in reference to the disturbance of any lawful assembly and/or gathering of people in a public place.
WHAT ARE 'ANGEL NUMBERS' AND WHY DO PEOPLE KEEP SEEING THEM?
Florida: Please don't feed the alligators
Under Florida Code Title XXVIII Chapter 372 under "Wildlife," the law states that no person shall "intentionally feed, or entice with feed, any wild American alligator."
This includes American crocodiles, the code states.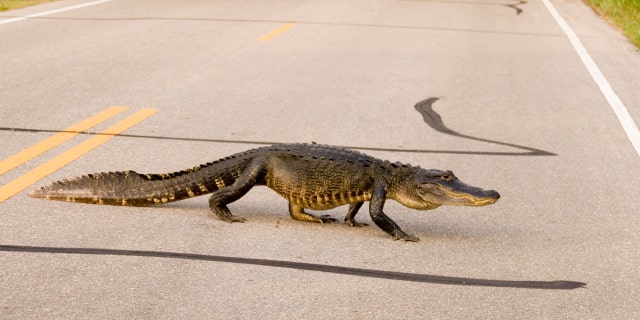 A large alligator crosses a Florida highway. In Florida, the law reportedly states that people, unless licensed to do so, cannot feed alligators or crocodiles. (iStock)
People who are allowed to feed the reptiles must be licensed and or do so for "educational, scientific, commercial or recreational purposes" and only while the creatures are in protected captivity.
Fish and Wildlife Conservation Commission personnel, for example, can feed gators.
FLORIDA PHOTOGRAPHER SNAPS IMAGE OF HERON FLYING OFF WITH BABY ALLIGATOR: 'RIGHT PLACE AT RIGHT TIME'
Georgia: You can't have chickens crossing the road
Section 8-1 of Georgia law has rules against "domestic fowl running at large."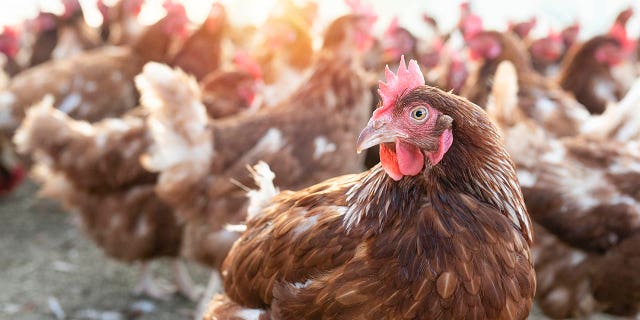 Chickens, ducks, geese and other domestic fowl are not allowed to run at large in the streets of Georgia.  (iStock)
"It shall be unlawful for any person owning or controlling chickens, ducks, geese or any other domestic fowl to allow the same to run at large upon the streets or alleys of the city or to be upon the premises of any other person, without the consent of such other person," the law states.
Hawaii: You can't post a billboard except in special cases 
The Aloha State forbids outdoor advertising unless under special circumstances (Vol10, Chapter 0436-0474, 445-112).
For example, Hawaii officials apparently will allow billboards only on the property that is actually selling the item or service that's being advertised.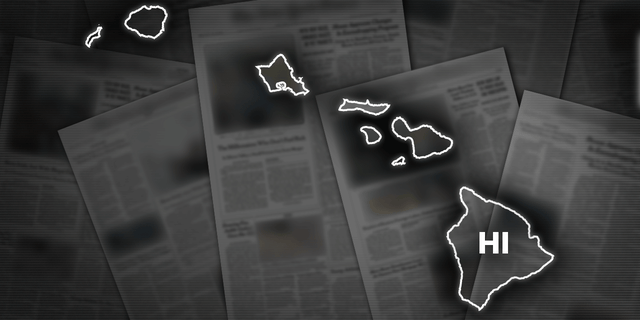 Hawaii officials apparently will allow billboards only on a property that is actually selling an item or service that's being advertised.